Harbor and Clubhouse on Horseshoe Cove, Fort Baker, California
37º 50' 05" N 122º 28' 25" W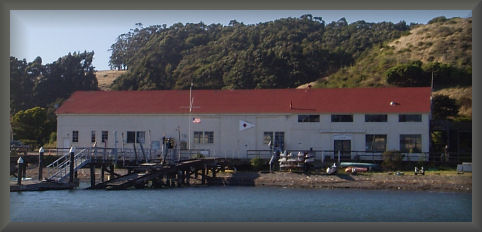 The Presidio Yacht Club was organized at Horseshoe Cove on May 11th, 1959. The club and its members are active in Bay Area yacht racing, power and sail cruising, and the local, regional, and international boating community.



The Presidio Yacht Club is a member of the Pacific Inter-Club Yachting Association!


Membership eligibility: Membership is available to all active duty, national guard, reserve, and retired military. Membership is now also open to the public with endorsements from club members. Click here for a Membership Application. Important: Please attach a copy (front and back) of your ID proving eligibility for military class membership.

Benefits of Membership

Planned social events
Friendly races
Ship chandlery
Holiday parties
Reciprocal privileges with other yacht clubs
Member discount at the bar and grill
Mike's Place
Casual food and libations.
Hours of Operation
:
Thursday: 4:00 P.M. to 11:00 P.M.
Friday: 4:00 P.M. to Midnight.
Saturday: 11:00 A.M. to Midnight.
Sunday: 11:00 A.M. to 7:00 P.M.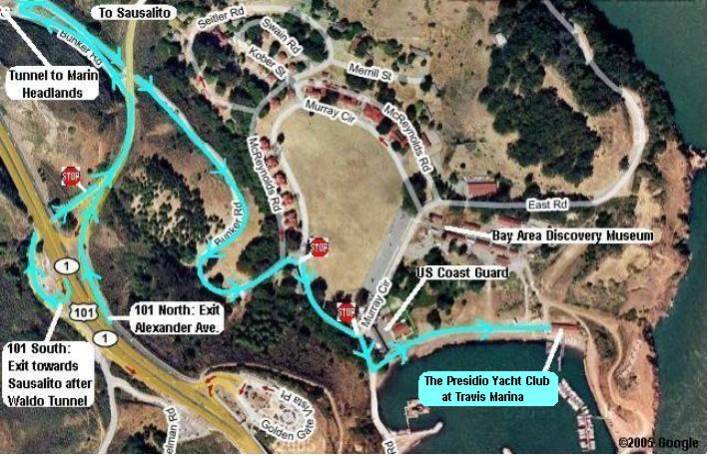 Get current and forecast weather conditions for the Golden Gate Bridge here.Current Tide, Wind, Air Pressure, Air and Water Temperature charts here.

Liability Release Form is available here.